First Focus Financial Group
First Focus Financial Group is a financial services firm where our first focus is you.
We are in this business to assist in every phase of your financial life, from wealth accumulation and preservation to income distribution. Wherever you are currently, we will help keep you focused on where you want to go and advise you on how to get there.
At First Focus Financial Group, we aim to establish close and collaborative relationships with individuals and families over the long-term. We have chosen to work with an intimate group of clients so that we can give them our focused attention and treat them as an extension of our family. Our client-centric culture and four core principles of integrity, honesty, knowledge, and fairness help guide us daily.
Check the background of investment professionals on FINRA's BrokerCheck.
Integrity
Every piece of advice we give is with the client's best interests at heart
Honesty
We believe trust is the foundation of any successful partnership
Knowledge
We are financially savvy with our advice and product recommendations
Fairness
Our mission is to provide comprehensive guidance at a fair and reasonable cost
Retirement Planning
Imagine for a moment your ideal retirement. What does it look like? What are you doing, with whom, and where? A long and satisfying retirement starts with planning, from clarifying your financial goals to identifying strategies to achieve those goals. Together we will help formulate, initiate, and manage a plan tailor-made for you.
Investment Planning
Whether you're just starting to plan, already in retirement, or anywhere in between, we can help choose the right blend of investment products and strategies to reflect your future goals and dreams. With access to top institutional money managers, we are able to assist with selecting the investments that make the most sense for you. We also regularly review and evaluate your investment performance to ensure you stay on track to accomplish your goals.
Financial Education
At First Focus Financial Group, we consider our role as educators to be equally important to our role as advisors. We believe that a firm understanding of your financial situation, and the decisions you make with your money, are crucial steps toward achieving your goals. We aim to simplify the complexities of your financial life and provide advice in a way that is always clear and concise.
Our Independent Advantage
As independent financial advisors, we have the freedom to select from the industry's top companies and products to best meet our clients' needs. Because we are not employees of an investment or financial services firm, we work in an open environment with absolutely no corporate quotas or proprietary products to sell.
We are also able to choose how we run our business and who we do business with. We have chosen Cambridge Investment Group, Inc. as our broker-dealer and registered investment adviser. They are responsible for compliance oversight, processing transactions, and helping us stay compliant with securities laws. We work with Cambridge, who was named 2018 Broker-Dealer of the Year by Investment Advisor magazine1, because of their reputation as an industry leader.
Contact Us
We feel fortunate to have the opportunity to help others through all their financial questions and concerns. If you're a current client with questions or would like to become a client, please call 248-543-2875 or contact us via the form below.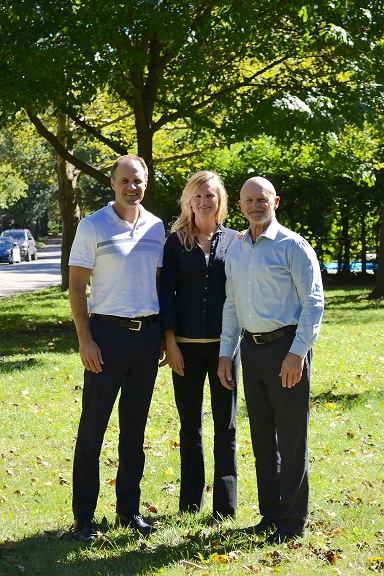 First Focus Financial Group